Yesterday, finally, my sewing machine was ready. Sweet baby, home to Mama. I know, what am I supposed to do without my sewing machine for a whole week?

In the mail I received a package of scrap fabric from ReproDepot. Very cute stuff - all new fabrics made to look vintage.


Lookie- a nice big stack. Some are wider than others, but all are interesting.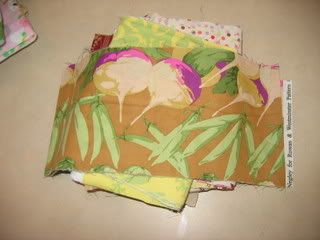 Let me guess, snap peas and turnips?




To fabrics I wish I had more of.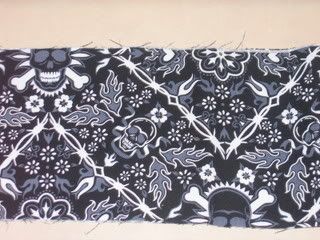 Not too sure what I'll do with this one, but I'm sure I'll think of something. Jenni, any thoughts?



Cute cowgirls.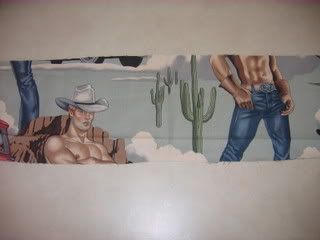 Wait a minute. Is that a nipple I see?

Why yes, yes it is. Not that I'm against them, just to see them displayed like that... On fabric of all things. Well, that and I've never seen a cowbow that looks quite like that.

Which leads me to the question, what, exactly would one make with a semi-naked cowboy? "Hi Grandma, I made you a quilt... Why yes, that's a nipple... No Grandma, I was only thinking of you..."

After a little brainstorming, I knew what I had to do...



Make something for my sister for Christmas.

I hastily cut the fabric and sewed up a quick pouch.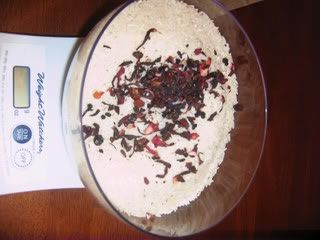 Measured out some rice (glad to see my WW scale going to good use) and loose leaf Crimson Berry Tea. Wait, or is it a tissane? Eh, don't think it really matters for this.

Mix well. Pour in the bag and sew it closed. Toss it in the microwave for a minute or so.

Viola - you're very own "Hot Pack."




I mean Heat Pack. For sore muscles and all. I have enough fabric to make one more. Let me know if you're in need.




Why am I blushing?




...